On May 20,2023,NetEase Games released the latest trailer for"Harry Potter:Magic Awakened,"a new collectible card RPG launching globally for mobile devices in 2023.Pre-registration is now open.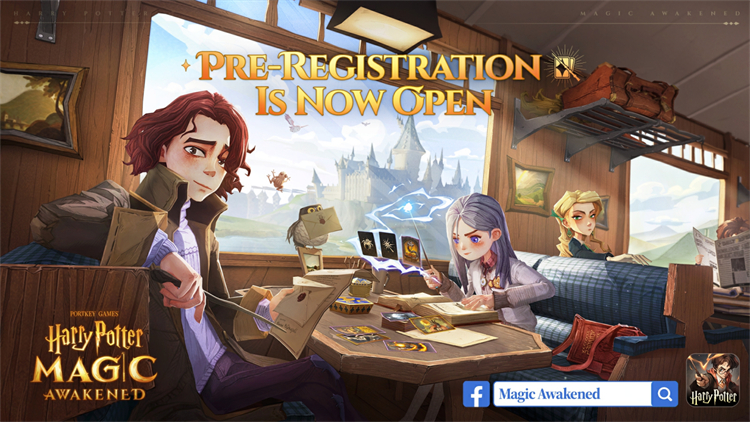 On May 20,2023,NetEase Games released the latest trailer for its new magical collectible card RPG"Harry Potter:Magic Awakened."The game is scheduled for release on iOS and Android in 2023.This card battle RPG allows players to collect cards based on the spells and magical creatures that appeared in the original"Harry Potter"series and use them to duel rivals and other formidable enemies in the game.Set several years after the Battle of Hogwarts,"Harry Potter:Magic Awakened"will also include familiar faces from the original series and offer plenty of rich,immersive features for players.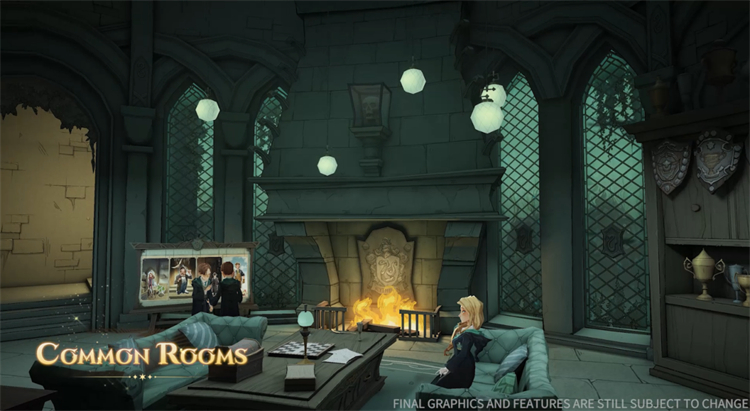 The latest trailer for"Harry Potter:Magic Awakened"showcases the game's world-building elements such as the Duelling Club and the Forbidden Forest.The video also highlights other gameplay features including Quidditch matches,the Student Ball and various original characters that will appear in the game.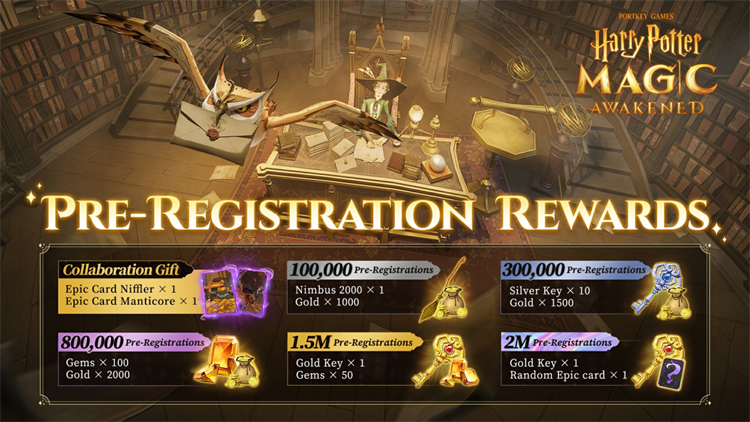 Players can pre-register now for Harry Potter:Magic Awakened at https://www.harrypottermagicawakened.com/global/
■What is"Harry Potter:Magic Awakened"?
Co-developed by NetEase Games and Warner Bros.Games under the Portkey Games label,Harry Potter:Magic Awakened is a collectible card game(CCG)featuring a blend of strategy roleplay(RPG)elements.Beginning as first year students,players will board the Hogwarts Express,meet many new classmates and friends,learn to cast spells and explore the wizarding world in their own illustrious journey to master their magic.
Available platforms:iOS・Android
Scheduled release date:2023
Game genre:Collectible Card RPG
Price:Free-to-play with in-app purchases
Developer:NetEase Games×Warner Bros.Games
"Harry Potter:Magic Awakened"Official site:https://www.harrypottermagicawakened.com/global/
"Harry Potter:Magic Awakened"Official Facebook:https://www.facebook.com/harrypotterMA.en
"Harry Potter:Magic Awakened"Official YOUTUBE:https://www.youtube.com/ harrypottermagicawakenedsea
■About NetEase Games
NetEase Games,the game division of NetEase,Inc.(NASDAQ:NTES,HKEX:9999),is a world-renowned publisher and developer of video game IPs for various genres and platforms.NetEase Games'publishing and development titles include"Harry Potter:Magic Awakened,""Knives Out,""Identity V,"and"NARAKA:BLADEPOINT."NetEase Games also has partnerships with major entertainment brands such as Warner Bros.and Mojang AB(a subsidiary of Microsoft).By collaborating with top development teams such as Grasshopper Manufacture,Nagoshi Studio,GPTRACK50,Jar of Sparks,Jackalyptic Games and Quantic Dreams,NetEase Games strengthens its support for international studios to deliver innovative game experiences to game fans around the world.
For more information,please visit https://www.neteasegames.com
Follow on social media:
Facebook:https://facebook.com/NetEaseOfficial
Twitter:https://twitter.com/NetEaseGames_EN
Contact information for press inquiries:
NetEase Games PR
Phone:(+86)20-85105163 ext.57169
E-mail:neteasegamespr global.netease.com
About Warner Bros.Games
Warner Bros.Games is a premier worldwide publisher,developer,licensor and distributor of entertainment content for the interactive space across all platforms,including console,handheld,mobile and PC-based gaming for both internal and third-party game titles.Additional information about Warner Bros.Games can be found at www.warnerbrosgames.com.
About Portkey Games:
Portkey Games,from Warner Bros.Games,is the games label dedicated to creating new Wizarding World mobile and videogame experiences that place the player at the center of their own adventure,inspired by J.K.Rowling's original stories.Portkey Games offers players the opportunity to make their own narrative choices and engage with the Wizarding World setting to create new and unique experiences.The label was created to bring gamers and fans new gaming experiences that allow them to delve into the magic of the Wizarding World in immersive ways where they can define their own Wizarding World story.
WIZARDING WORLD,HARRY POTTER and FANTASTIC BEASTS Publishing Rights©J.K.Rowling.HARRY POTTER:MAGIC AWAKENED,PORTKEY GAMES,WIZARDING WORLD,HARRY POTTER and FANTASTIC BEASTS characters,names and related indicia©and™Warner Bros.Entertainment Inc.All Rights Reserved.
WB SHIELD:™&©Warner Bros.Entertainment Inc.(s23)

ⒸNetEase,Inc.All Rights Reserved